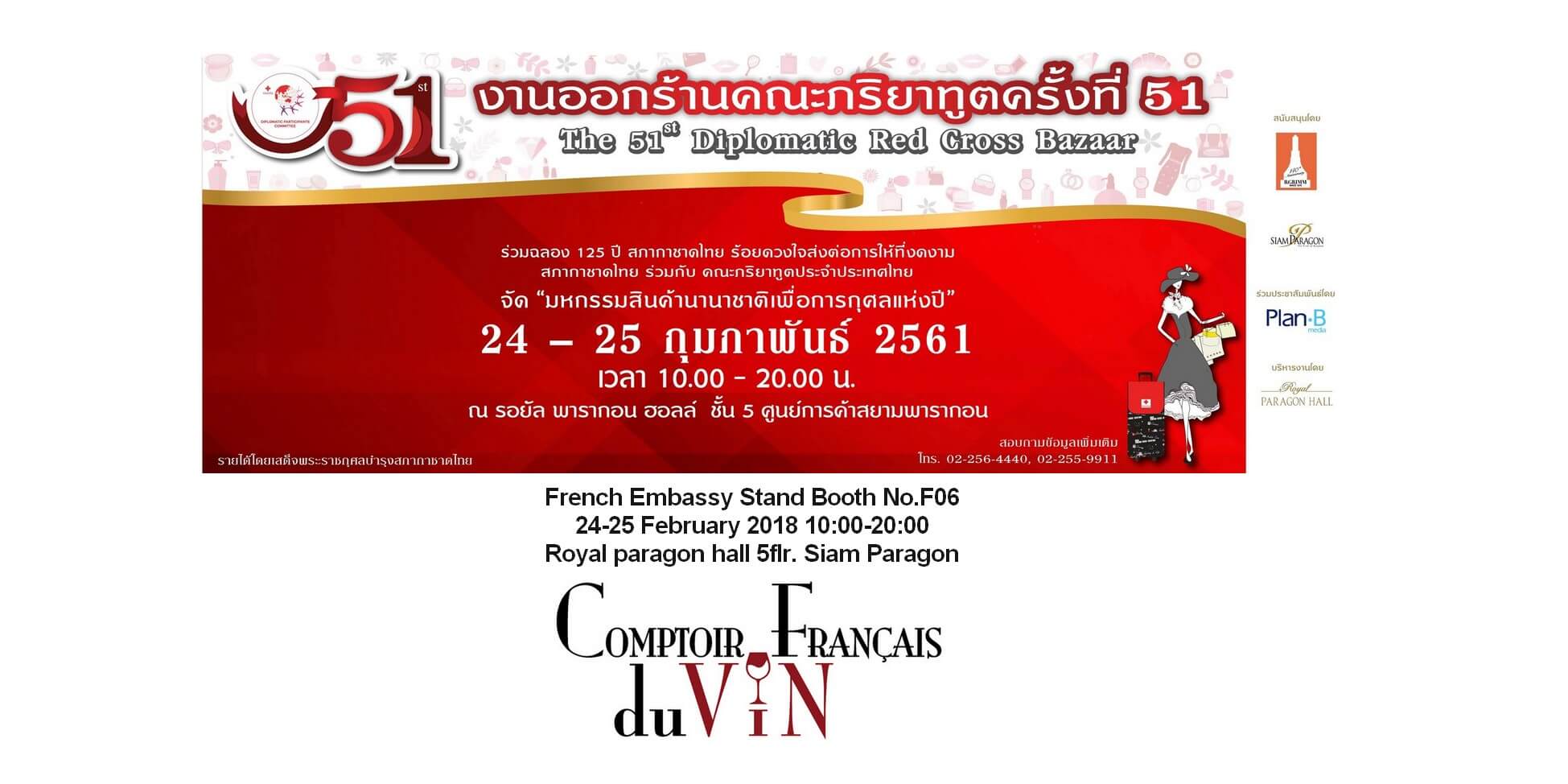 The 51st Diplomatic Red Cross Barzaar 24-25 Fabruary 2018
In celebration of the 125th Anniversary of The Thai Red Cross Society,
Together let's continue the elegance of giving in "The 51st Diplomatic Red Cross Bazaar".
Shop various products from many Embassies.
Enjoy cultural performance on stage.
Share your help through raffle tickets and stand a chance to win prizes.
We will be at French Embassy Stand with a large selection of our French wine with a good offer!
Please visit us at Booth No.F06
24-25 February 2018 10:00-20:00 Royal paragon Hall 5flr. Siam Paragon
****All proceeds will benefit to the Thai Red Cross Society****